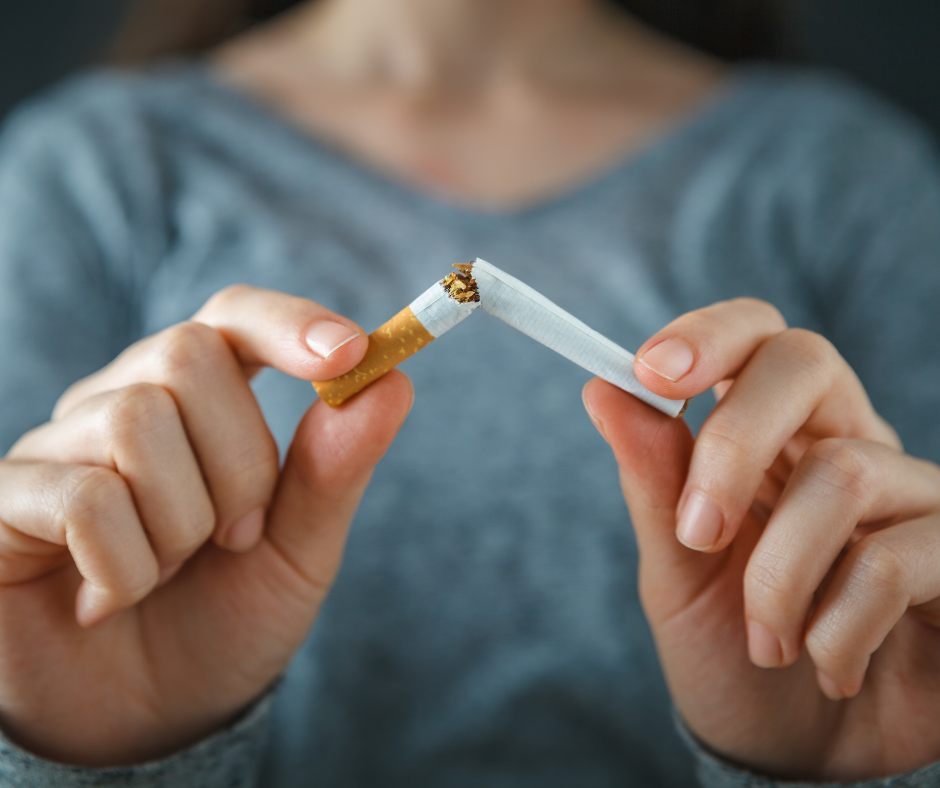 14 Jun

3 Ways Smoking Affects your Eye Health

It is widely known that smoking affects the health of our bodies. In particular, smoking increases your chances of developing many forms of cancer, with lung cancer being the most notable. If smoking causes severe health issues, does it affect eye health as well?

The short answer is yes! Smoking does affect eye health in more ways than you may realize. In fact, smoking for many years has been proven to be detrimental eye health and cause vision issues. Continue reading to learn about the eye diseases that smoking can cause.
1. Macular Degeneration 
Macular degeneration is a progressive degeneration of the macula. There are two forms of macular degeneration: dry or wet. In dry macular degeneration, the light-sensitive cells in the macula may thin which can lead to tissue death. Dry macular degeneration can also cause blind spots to develop in the eyes.
Wet macular degeneration can only develop if you previously suffered from dry macular degeneration. With wet macular degeneration, the small blood vessels in the eye can cause hemorrhaging or bleeding, leading to severe vision loss within a few days. If left untreated, both types of macular degeneration can cause permanent vision loss.
Did you know that smokers are three times more likely than non-smokers to develop macular degeneration? The best way to reduce your chances of developing this eye condition is to reduce your smoking habits or quit smoking completely!
2. Cataracts 
Cataracts affects the ability to focus light on the retina, which leads to vision loss. While cataracts can be caused by many things like age, genetics, or injury, smoking increases the chances of developing cataracts at a younger age. While there are no specific preventative measures to avoiding cataracts, changing your daily habits, like smoking, will reduce your chances of developing cataracts.
3. Dry Eye Syndrome 
Do you experience itching, dryness, and redness in your eyes? If you do, these dry eye symptoms might be diagnosed as dry eye syndrome. Dry eye syndrome is a bothersome condition, potentially causing your eyes to feel constantly irritated. Smokers are twice as likely to be impacted by dry eye syndrome, since smoke dries the eyes out. In this case, if you quit smoking early, you are less likely to develop dry eye syndrome.
Did you know that smoking caused these many eye health problems? To learn more about the eye issues that develop when you smoke, contact the optometry team at Dr. D'Orio Eyecare today! We can help you understand why smoking cessation is important for the health of your eyes. To book an appointment today, visit https://drdorioeyecare.com/book-appointment/ or call us at 416 656 2020 for our Toronto location, or 416 661 5555 for our North York location.