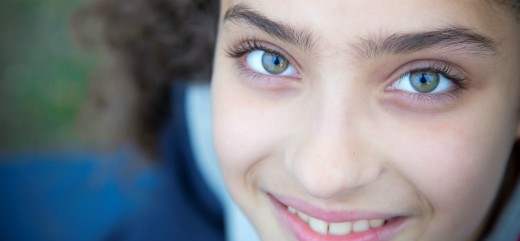 16 May

EYE HEALTH CARE TIPS FOR ALL

Eye Health is often forgotten about until it starts to fail and become a serious problem. It is never too late to start caring for your eyes and Dr. D'Orio Eye Care encourages eye healthcare to be considered a top priority. This article gives the best tips for keeping your eye health in the best shape possible, gathered by Dr. D'Orio Eye Care Specialists.

Outline your family eye health history to your optometrist. Eye health issues are often hereditary. The more that your optometrist knows about you and your family's eye health care, the better they will be able to help you by looking out for potential problems.

Use sunglasses for more than just a fashion statement. Be sure to invest in a pair of sunglasses that protect you from blocking out nearly 100% of UVA and UVB rays. This is an important element in maintaining the strength and health of your eyes.

Smoking can cause many different and serious health care problems, including eye problems. Smoking can increase your risk for cataracts and damage to the optics nerves.  Avoid smoking to boost your overall eye health.

Introduce more Omega-3 fatty acids into your diet. Omega-3 fatty acids can reduce symptoms of dry eyes, protect against macular degeneration, and help drainage of intraocular fluid, eye blood pressure, and glaucoma. Some foods that are a high source of Omega-3 fatty acids are halibut, tuna, salmon, and dark, leafy green vegetables.

Excessive blinking is known to be a cause of dry eyes but it can also be caused by stress. If you blink a lot, do not automatically assume you have an eye issue. Try introducing simple relaxation methods into your daily routine. If the blinking issue continues, visit your optometrist.

You are not alone in your eye health care journey. Get a head start on your eye health by not waiting for your vision to fade and using the tips listed above. If you are looking for an Eye Clinic that prioritizes eye health, call us at one of our locations to book an appointment and we'll be happy to assist you.