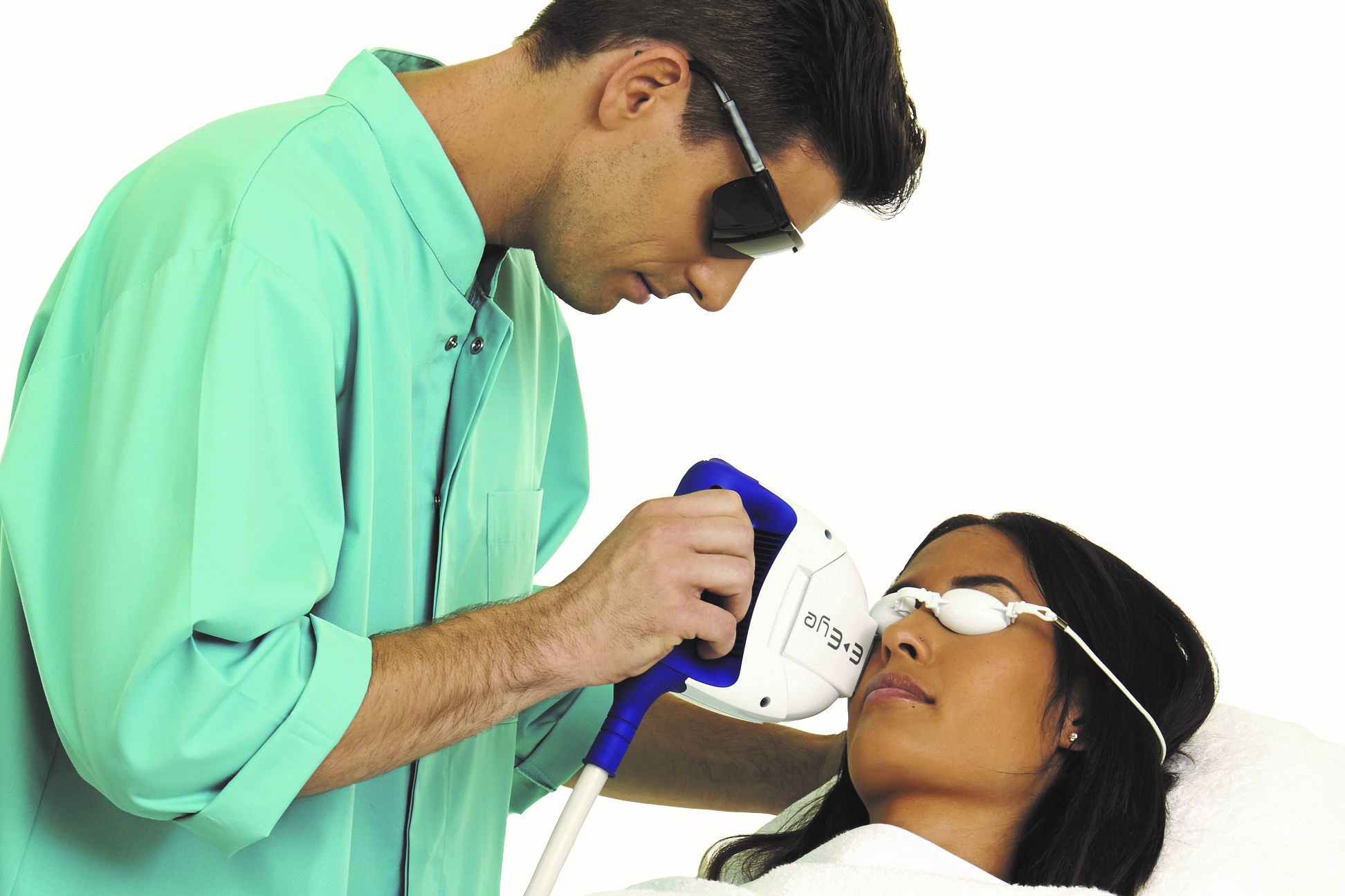 04 Feb

How Can IRPL Therapy with E>Eye technology Help Dry Eye Patients

Looking for a long-lasting solution for dry eye? Need something stronger than gel drops? New technology has been approved to help you achieve just that! And now, Dr. D'Orio Eyecare has got it for our patients because your eyes deserve the best treatment possible. If you have dry eye, keep reading all about how (Intense Regulated Pulsed Light) IRPL Therapy with E>Eye technology can help you.
What Is Intense Regulated Pulsed Light Therapy?
Intense Regulated Pulsed Light (IRPL) Therapy is a treatment used to help the condition of dry eye. It generates a new polychromatic pulsed light and sends it in regulated pulses to help stimulate the meibomian glands. Eventually, the gland will begin to improve their function and the patient will feel fewer uncomfortable symptoms of dry eye.
IRPL is an extremely easy treatment to undergo. It is fast and tailor-made for optometrists so that their patients achieve the best results. Dr. D'Orio Eyecare has invested in a specialized IRPL treatment device called the E>Eye, the first medical device in the world designed to specifically target meibomian gland dysfunction. We decided to invest in this for our patients because it is an intuitive device that allows treatment sessions to be completed within minutes!
Treatment Plan
If you suffer with dry eye, IRPL Therapy may be the treatment plan for you! Here's what you can expect from a professional treatment at Dr. D'Orio Eyecare:
You will be seated comfortably in a position that allows your optometrist to access your eyes. A metal protective eyewear will be adjusted on your eyes and then an optical gel will be applied to the cheekbone and temporal areas.
The E>Eye will flash a series of 5 flashes under one eye. They will start from the inner canthus up to the temporal area.
This process will be repeated under the other eye.
After the treatment is completed, you will begin to experience noticeable improvements in the function of your meibomian glands in a couple of hours. This means that ultimately, your eyes will not feel as dry as they used to. The full success of treatment depends on the compliance with a specific protocol. This protocol consists of 3 sessions as follows: Day 0, Day 15, Day 45 (A fourth session is optional at Day 75).
There is an easy and efficient treatment for dry eye. You no longer have to suffer, especially through these long and cold winter months, with uncomfortable, itchy, and red eyes. Get yourself the treatment you deserve with the E>Eye at Dr. D'Orio Eyecare! We are just a call away! Contact us at either of our locations to book an appointment today: North York Location: (416) 661-5555, Toronto Location: (416) 656-2020.