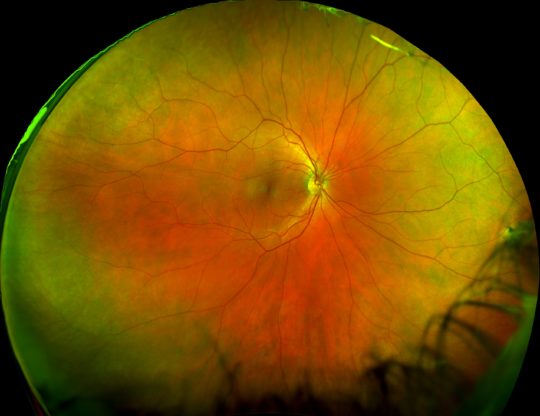 07 Aug

What OptoMap Retinal Imaging Can Do For Your Eye Health

The OptoMap imaging system is an advanced new technology that allows for a complete and comprehensive eye exam. It allows for wide field digital imaging of your retina. Essentially, it is a useful tool that will give your optometrist more knowledge and insight into your eye health. This in turn allows your optometrist to make more informed decisions about your eye health.

The details about the OptoMap are what make it special and useful for every eye exam. This technology allows for 200 degrees of retinal imaging rather than the typical 45 degrees. In other words, using the OptoMap for retinal imaging allows your doctor to be able to see 80% of your eyes rather than just the regular 10-45%. This gives your doctor a larger range of information to work with to correctly assess and treat you.

At Dr. D'Orio & Associates, we use this technology so that we may have an enhanced view of your eye. It allows us to not only access your condition and maintain health, but also to detect potential issues early on. The OptoMap is especially useful in detecting eye conditions such as Diabetic Retinopathy, Age-Related Macular Degeneration, Glaucoma, and Hypertension. This technology therefore ensures that you receive the highest quality of care and the care that you deserve.

Regardless of age or current eye health state, everyone should be getting retinal imaging via the OptoMap. During your next visit, ask about retinal imaging. At Dr. D'Orio & Associates, we proudly service any willing client with our OptoMap technology.

If you are looking for an Eye Clinic that prioritizes eye health, call us at one of our locations to book an appointment and we'll be happy to assist you.