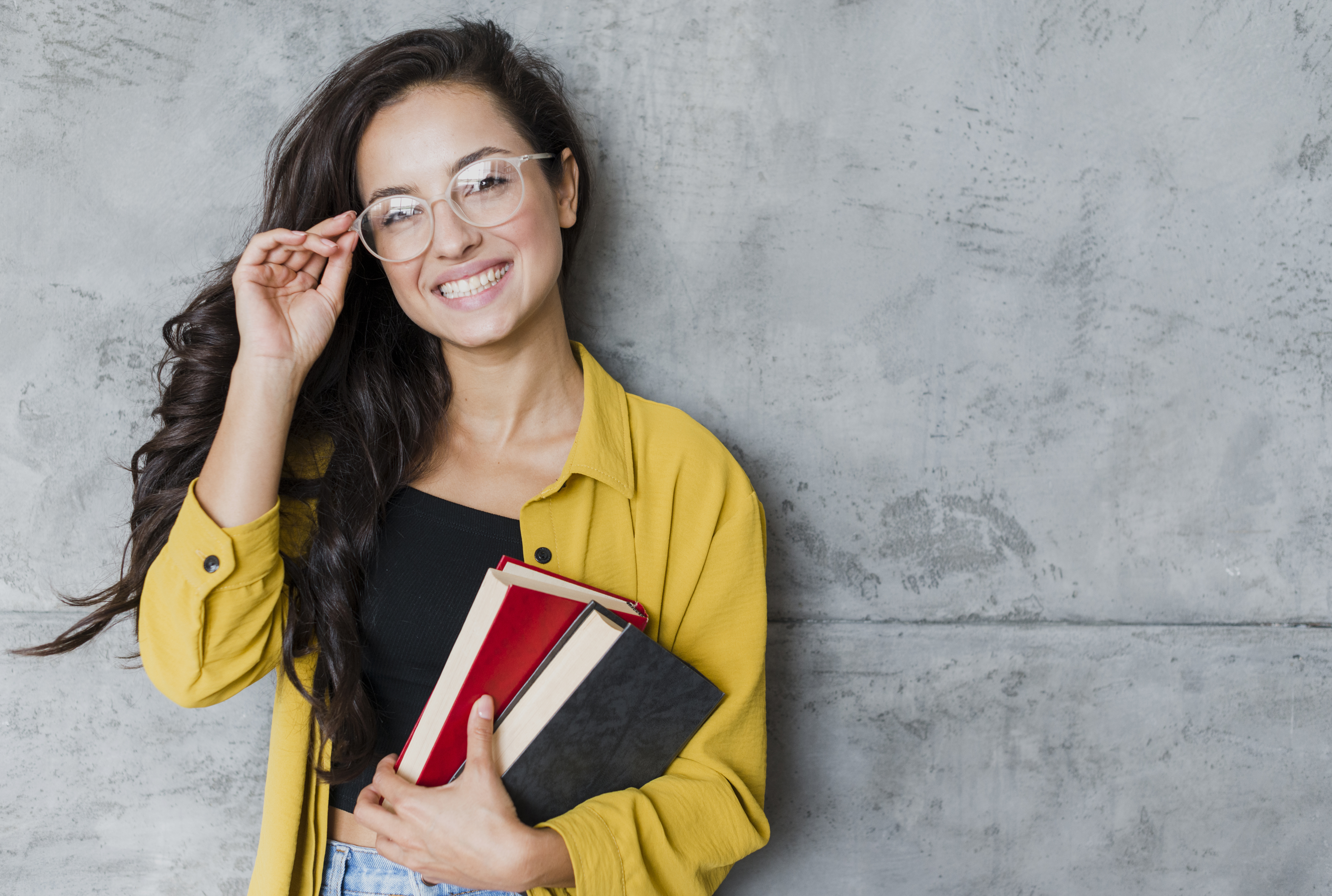 05 Dec

The Best Glasses For Your Face Shape

Purchasing a pair of glasses is a big investment. When searching for the perfect pair for you, you might notice that some eyeglasses look great on display but not as great on your face.

This is due to different styles of glasses being designed to flatter specific face shapes. Your face shape plays an important role in determining the style of glasses that look the best on you. Here's what style of glasses will look best on you based off your unique and special face shape!

Oval Face Shape
Oval face shape offers the most balanced proportions of any of the styles of face shapes. To maintain this balance, look for eyeglasses that are as wide or wider than the broadest part of your face. Also, ensure that the frames are not too narrow, as this will also cause an imbalance.

Heart Face Shape
A wide top third tapering off to a narrow bottom third is the identifying feature of a heart face shape. To reduce the look of a wide forehead, choose frames that are wider at the bottom. Thin, light-colored and rimless frames are often the best choices for heart face shapes.

Oblong Face Shape
Oblong face shapes are longer than they are wide; the cheekbones in oblong face shapes are not predominant. To make oblong faces appear shorter, find a frame that is more deep than wide. Decorative or contrasting temples are also helpful in balancing out this face shape.

Square Face Shape
Diamond face shapes are narrow at the forehead and jawline but are balanced by broad, high, and dramatic cheekbones. When finding frames for this face shape, you want to highlight the eyes and soften the cheekbones by finding frames that have detailed or distinctive brow lines.

Round Face Shape
Round faces have the same width as they do length, are proportioned evenly, and have no angels. To stretch out a round face, find frames that are angular and narrow. Frames with wide rectangular frames and a clear bridge are often the best options.

Base-down Triangle Shape
A Base-down triangle shaped face is identified by a narrow forehead and a wide cheek and chin area. To balance out this face shape, try finding frames that are heavily accented with colour and detailing on the top half of the frame.

At Dr. D'Orio Eye Care, we have a ton of wonderful frames selection for you. We carry everything from Ray Ban to Prada, Gucci to Kate Spade, and more! If you are looking for the best eyeglasses for you check out our selection today at either our North York (2100 Finch Ave W. Suite 304) or Toronto (1655 Dufferin St. Main Floor) locations! If you are also due for an eye exam, call us now to book an appointment: 416.661.5555 (North York location) or 416.656.2020 (Toronto location).