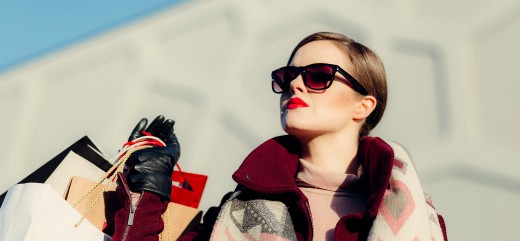 10 May

WEAR YOUR SUNGLASSES: THE IMPORTANCE OF UVA AND UVB PROTECTION

Eye care is often overlooked as an unnecessary component to our overall health. This is usually the case due to lack of education about the importance of eye health care. The article below compiles expert information from Dr. D'Orio Eye Care, Optometrist and Eye Care Specialist Clinic in North York and Toronto, to help you care for your eyes.

Do not underestimate the importance of wearing sunglasses throughout the year.  Although the sun is bright in the summer, it is equally as bright in the winter as it reflects off of snow and wet surfaces. Regardless of temperature or of how bright it may seem outside, dangerous rays are constantly emitted from the sun and your eyes should be protected from them at all times.

Not all sunglasses are created equal. Some sunglasses are less effective at protecting against UVA and UVB rays than others. Opt for sunglasses that advertise and promote blocking close to 100% of UVA and UVB rays. Although this may come at a higher price tag, your eyes will thank you for it.

Always wear your sunglasses in outdoor environments in order to also protect you from overexposure to ultraviolet (UVA and UVB) light. Ultraviolet light can lead to cataracts and/or macular degeneration.  This deteriorates your overall eye health. Keep in mind that even if your contact lenses claim UVA and UVB protection, you should still wear sunglasses for protection. Aim for 100% coverage!

Try wearing polarized lenses if you drive a lot or have particularly sensitive eyes. Polarized lenses reduce the amount of light in half, therefore providing relief for your eyes.

Get your eyes checked regularly. If you have particularly poor eye health or bad eyesight, consider visiting your optometrist more frequently in order to spot and/or prevent issues as you age.

With these tips and the guidance of the Eye Care Specialists and Optometrists at Dr. D'Orio Eye Care, you can adequately care for your eyes and maintain or improve their overall health. If you are looking for an Eye Clinic that prioritizes eye health, call us at one of our locations to book an appointment and we'll be happy to assist you.