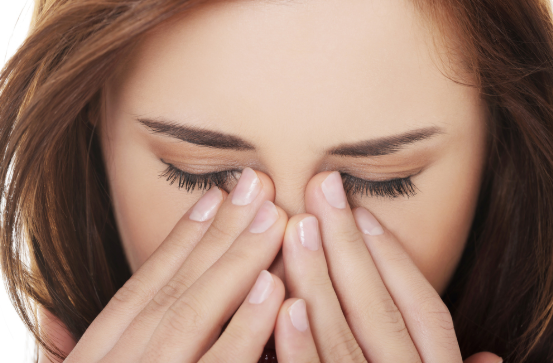 22 Oct

What You Need To Know About Eye Allergies

Are your eyes itching, tearing, burning, or red? These signs and symptoms could be associated with allergic conjunctivitis, commonly known as eye allergies.

Optometrists and doctors call what normal people refer to as "eye allergies" allergic conjunctivitis. This medical term essentially means the visible signs of a reaction to seasonal, indoor, or outdoor allergens. These allergens can be anything from pollen and mold spores to dust mites and pet hair. Though the causes/ triggers of eye allergies vary from person to person. They develop when the body's immune system weakens and becomes sensitive to a particular substance.

When the substance comes in contact with the ocular surface of our eyes and its surrounding issue, the eye tends to become inflamed and irritated. Other symptoms such as coughing, sneezing, stuffy nose, sinus sensitivity/pain may also come with eye allergies.However, this also varies from person to person; more severe cases of eye allergies will come with additional symptoms while mild allergies may come with less symptoms.

There are two main types of eye allergies: seasonal and chronic. Seasonal eye allergies are the most common form and occur cyclically in the spring or fall. This is due to the high levels of pollen in the air. Chronic eye allergies are less common and, in most cases, is the more severe form of allergies. Chronic eye allergies occur throughout the year, usually triggered by dust, mold, pets, or other year-round allergens.

If eye allergies, especially chronic cases, go without treatment, permanent symptoms or visual changes to the eye may occur. Visit Dr. D'Orio Eye Care, optometrists in North York & Toronto, now to help deal with your eye allergy issues. Call us now at 416.661.5555 (North York location) or 416.656.2020 (Toronto location) or visit our website to book an appointment.