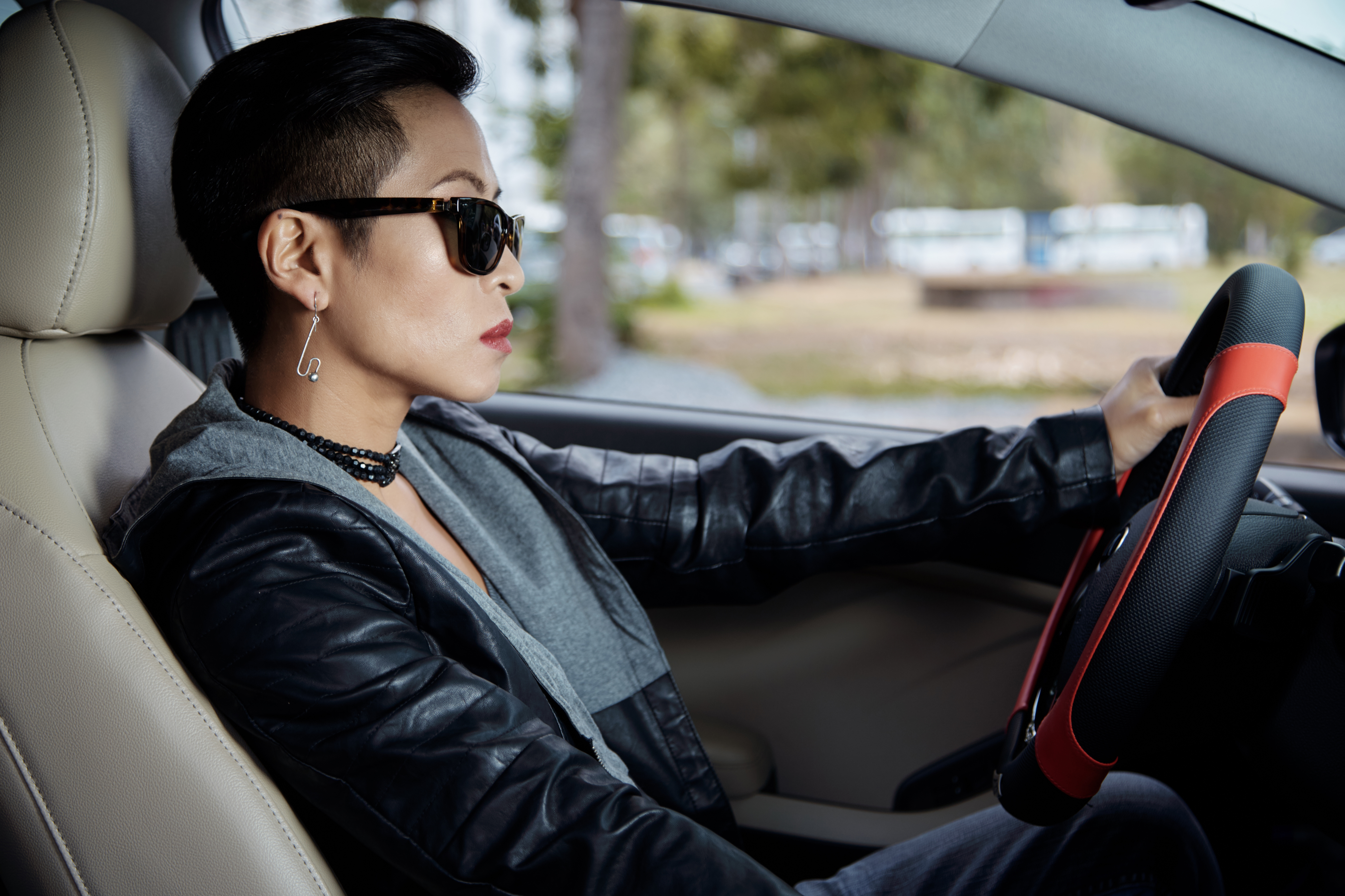 17 Nov

Why You Should Drive with Sunglasses

The top priority when driving a car is always to ensure safety. This means obeying the rules of the road, putting on your seatbelt, keeping your hands on the wheel, driving sober, and wearing sunglasses. The last point–wearing sunglasses–may not be one that everyone is familiar with, but as a professional and trusted optometrist in Toronto and North York, it is our professional opinion that you should drive with sunglasses in sunny weather (especially during the winter when snow is on the ground) will keep you safer during your travels.

Here's why you should drive with sunglasses:
UV Protection
Sunglasses aren't just meant to help dim the brightness of the world around you. They are also a preventative measure taken to protect your eyes from damaging UV rays, ultraviolet radiation and harsh glares from reflected sunlight. Wearing sunglasses while driving will indeed help you see better, which will make your driving experience easier as well as safer, but it will also help you protect your vision and keep you driving for many more years to come.
Polarization
UV protection offered in most basic model sunglasses doesn't offer you the best vision quality. Polarized lenses use a filter that helps improve colour contrast and neutralize glare so that you can see better while driving. This will help your eye comfort, response times to things on the road and make you an overall better driver.
Lens Colours
Different coloured lenses can help to adjust your visualization of your surroundings so that certain colours and shapes appear more prominent and distinct than they would be otherwise. For example, rose-coloured glasses help to enhance greys and whites, which can help make snow-covered hills and objects more visible against different coloured backgrounds. For drivers, brown-tinted or grey-tinted lenses are ideal as they cut light intensity without distorting colours.
Seasonal Sunlight
Sunlight differs in intensity during different times of the year. Drivers will find the most difficulty with the bright and blazing sun in the seasons of both summer and winter. Sunglasses, especially polarized and coloured ones, will help to diffuse light and help you see better while on the road.
Choose Quality
Sunglasses are available to purchase almost anywhere; the gas station, the mall, the drugstore, etc. Although it may be tempting to pick up a pair at any of these convenient locations, especially because they are inexpensive, it is our professional recommendation that you consider investing in a quality pair of sunglasses. Quality sunglasses will protect your eyes better than off-the-rack glasses. In addition, off-the-rack glasses cannot be customized to suit your particular needs.
Stay safe while driving and invest in a proper pair of sunglasses today. One investment in a high-quality pair of sunglasses can last up to several years all the while keeping you safe while driving. Call us today at either of our locations to book an appointment: Toronto location (416) 656-2020, North York location (416) 661-5555.