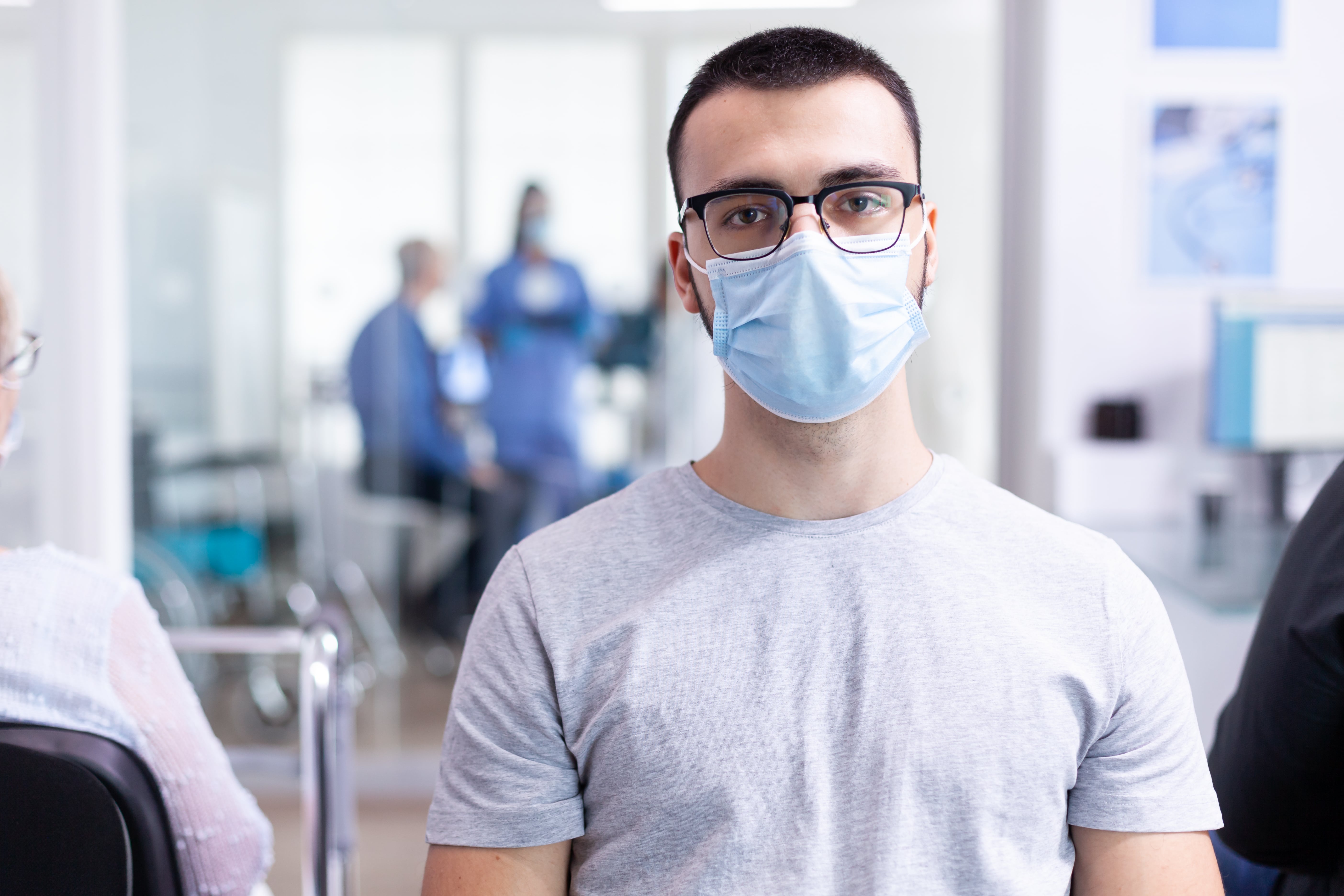 18 Feb

How To Avoid Face Mask Associated Dry Eye

The novel coronavirus pandemic has made such a drastic impact on many aspects of our lives, however, have you ever considered the effect that it has been having on our eyes? Though health officials and organizations have gone to great lengths to provide us with health and safety measures to flatten the curve and reduce the spread of the virus, not much discourse has been allocated to how the pandemic has been affecting our eyes. In this article, you will read about how the protective steps we are taking against the virus is affecting our eyes and how we can continue to protect our ocular health.
Protective Steps That May Be Damaging Our Eye Health
Although face masks are absolutely essential in protecting us and others against COVID-19, they are, unfortunately, not the best for people who wear glasses. The building up or moist, warm air when exhaling in a mask travels up the face to fog up lenses of a person's glasses. This exhaled breath is felt on the surface of the eye, accelerating the process of tear film evaporation, which leads to poor quality tear film and dry eyes. Overtime, this can lead to a very uncomfortable condition called dry eye syndrome.
The best way to combat this is to wear a mask that properly fits your face and stops the outward stream of air to be directed toward the surface of the eye. Ensure that your mask is not loose and fits comfortably along the bridge of your nose, a loose mask leaves room for virus particles to enter your body. Aside from protecting your eye health, this is also essential to protecting yourself and others from the virus itself. Be conscious of your mask fit for the safety of yourself and others.
Here's an effective method to avoid the warm stream of air from fogging up your glasses.
Place a folded Kleenex under the top inner portion of the mask before wearing
Adhere a strip of tape over the top outer portion of the mask and skin
If you begin to experience dry eye symptoms such as redness, itchiness, or dryness, call Dr. D'Orio Eyecare today. Our dry eye specialists can help you find relief so that you do not feel uncomfortable while going about your day in a mask.
Call us today to book an appointment at either of our locations: North York Location: (416) 661-5555, Toronto Location: (416) 656-2020.