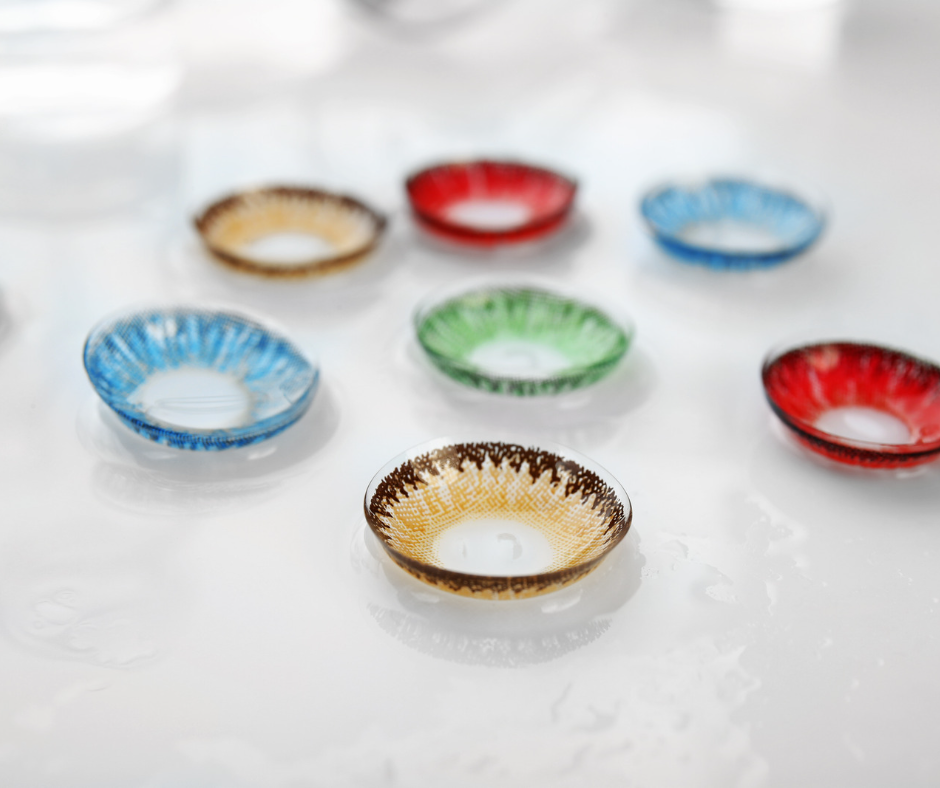 20 Oct

What You Need To Know About Costume Contact Lenses

Halloween is right around the corner! What are you thinking of dressing up as this year? While you might be thinking of an elaborate costume, it's important to keep your body in mind when you make this decision. Does your costume involve costume contact lenses? If it does, there are some things you should know before dressing up. Read on to find what you need to know about costume contact lenses.
What Are Costume Contact Lenses?
Costume contact lenses are lenses that are intended to change the shape or colour of your eyes. Some lenses can even give your eyes a specialty look, such as "anime character-looking eyes". They are usually worn for cosplay, but are donned most notably during Halloween.
Are Costume Contact Lenses Legal?
While some specialty contact lenses are sold legally in stores or online, others are sold illegally without being FDA-approved. Contact lenses are generally used as prescription devices, so when they are created just for decorative use, they might be sold illegally. In fact, there are many places you should avoid purchasing these lenses. We suggest avoiding purchasing them at Halloween stores, street vendors, or convenience stores.
What Are The Risks Of Wearing Costume Contact Lenses?
There are many risks of wearing specialty contact lenses, especially if you have not purchased them from a trustworthy source. Some risks include corneal abrasions, allergic reactions (including itchy or watery eyes), infection, and blindness. If you wear any contact lenses, pay attention to redness, burning, pain in your eye, and sudden loss of vision. If you have any of these symptoms, you are most likely experiencing contact lens irritation. Your discomfort may be from damage, dirt, or other foreign bodies. If this is the case, carefully remove your lenses to decrease your discomfort. If your discomfort persists, this might indicate a more serious problem, like a corneal ulcer or an eye infection.
Can You Still Wear Costume Contact Lenses?
While there are many risks to wearing costume contact lenses, you can still wear them if you follow the correct safety guidelines! If you have never inserted contact lenses confidently, read our blog here. These are our suggested safety guidelines:
Get an eye exam to identify your prescription
Purchase your lenses from an FDA-approved store with your exact prescription
Follow the contact lens instructions
Have an optometrist find the right fit of contact lenses for your eyes
If your eye is irritated, remove your contact lens immediately and seek medical attention
If you are looking for contact lens aftercare tips, check out our blog to help you remove and care for your contact lenses here.
Whether you are dressing up as a zombie, a vampire, or a mummy, specialty contact lenses are not required to make your costume any spookier. However, if you are still thinking of wearing these lenses, it is crucial to follow the safety guidelines, so your eyes do not end up irritated after a night of trick or treating. To set up an appointment for a contact lens fitting, contact the optometry team at Dr D'Orio Eyecare today! Visit https://drdorioeyecare.com/book-appointment or call us at 416 656 2020 for our Toronto location, or 416 661 5555 for North York.